2 Cara Promosi Selain Facebook Ads Yang Direkemenkan
Kita dah pun masuk tahun makin mencabar, tahun 2018, Macamana dengan bisnes anda sekarang? jualan semakin meningkat atau masih di tahap macam tahun lepas, jualan tak bertambah?
Apa pun jenis bisnes yang anda buat, strategi dengan menambahkan cabang promosi produk anda sangat-sangat perlu di era internet sekarang. Di Malaysia pengguna internet sekarang dah capai 100 juta pengguna . Angka ini akan terus meningkat setiap bulan. ( data dari blablabla )
Cuba anda bayangkan! Setiap bulan akan ada 100 juta pengguna dan terus menerus bertambah.
Cuba anda bayangkan jika 1% daripada populasi pengguna internet beli produk anda, dan ia bermaksud anda akan dapat 1 juta pembeli, selebihnya anda hanya perlu bijak atur strategi supaya anda tak rugi dan jualan akan semakin naik , semuanya kena ada ilmu marketing.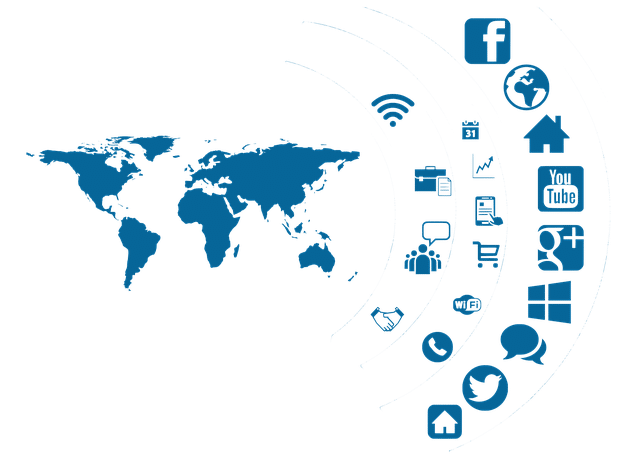 Anda masih belum ada produk untuk dijual?
Jangan risau, anda tak perlu nak pening-pening lalat nak fikir pasal tu. Dalam dunia online sekarang, boleh jual macam-macam benda di sekeliling anda untuk dijadikan produk jualan.
Bukan setakat pakaian jer, produk kosmetik yang (tengah trending sekarang), ramai founder produk yang berlumba-lumba buat produk jenama sendiri, yang bezanya cara mereka jual dan buat marketing jer.
Anda jangan terkejut kalau kebanyakkan produk mereka sebenarnya datangnya dari kilang yang sama !
Selain tu, ada juga yang jual barang basah, keperluan harian contohnya ikan, ayam, daging, sayur-sayuran , bahkan diri anda pun boleh dijual iaitu kepakaran anda dalam sesuatu bidang.
Jual 'air liur' pun boleh buat duit sekarang kan 😀
Tapi kalau nak jual 'air liur' ni, biarlah kita tu betul-betul pakar dalam bidang tu. Sekurang-kurangnya, anda berjaya bantu pelanggan anda jadi lebih baik daripada sebelum ini.
Oleh itu, anda kena pandai pilih dan buat survey produk-produk yang ada di sekeliling, yang boleh dijual dan yang paling penting mempunyai permintaan tinggi. Kena pandai cari produk yang unik dan pasarkan produk anda dengan guna teknik internet marketing yang berkesan.
Jangan risau, banyak panduan marketing yang ada sekarang.
Tapi, anda kenalah siap sedia modal untuk belajar ilmu marketing kalau nak jual produk anda dengan cara pemasaran yang betul. Kadang- kadang orang kita ni kedekut banget nak keluarkan modal untuk belajar.
Tapi saya tau anda tak kedekut kan? Hehe..
Kalau ada produk jualan anda belum terjual sampai hari ini, teruskan berusaha untuk belajar ilmu marketing dengan cara yang betul, mungkin anda guna cara dan teknik marketing yang salah.
Buang ego.
Korbankan sedikit masa untuk belajar, jangan malas belajar tau!
Yang percuma ada, yang berbayar pun ada.. Jadi, pilihlah mana yang anda rasa selesa sebab tiada paksaan 🙂
Ok dalam artikel kali ni, saya hanya akan berikan 2 contoh ringkas sahaja. Satu trafik berbayar dan lagi satu trafik percuma.
Ada 2 jenis iaitu Google AdWords dan Media Sosial.
Adakah anda tahu tentang Google AdWords?
Google Adwords adalah servis pengiklanan premium dari Google. Cara nak gunanya sangat mudah. Tetapi kena pandai untuk mensasarkan audien. Kalau anda tersilap pilih audiens, anda akan kerugian modal.
Anda tahu tak yang setiap saat terdapat kira-kira 2.3 juta carian yang dilakukan di halaman Google dan terdapat 1.17 bilion pelawat unik setiap bulan?
Angka itu besar untuk bisnes anda. Sekali lagi diingatkan, rugi jer kalau anda tak pandai guna, jadi anda kena belajar untuk guna google Adwords supaya tak rugi modal.
Ini antara panduan yang kami di Shopievo nak rekemenkan pada anda iaitu "Gerilla Adwords".
Tapi kalau anda rasa anda tiada masa nak buat semua tu, langkah bijak yang boleh anda ambil adalah dengan upah agensi yang sediakan servis buat iklan untuk bisnes atau produk anda.
Trafik Percuma Sosial Media
Beralih ke media sosial pula. Pengguna internet di Malaysia meningkat setiap tahun daripada 24.2 juta orang pada 2015 kepada 24.5 juta orang pada 2016 dan angka tersebut telah melonjak lagi pada 2017. Itu baru Facebook belum lagi Twitter, Instagram, YouTube, dan lain-lain.
Peluang di media sosial sebagai tempat untuk anda buat marketing sangat berpotensi besar. Walau bagaimana pun proses untuk guna akaun media sosial untuk menjual adalah satu perkara yang perlukan masa yang lama dan kena konsisten baru lah akan dapat hasil yang memuaskan.
Anda perlu ingat, bahawa strategi yang anda gunakan perlu sentiasa berubah-rubah mengikut peredaran zaman. Mungkin strategi bulan ini, boleh jadi sudah 'basi' pada bulan depan. Jadi kenalah sentiasa kekal dengan update-update strategi yang baru.
Sebagai contoh, jika anda perasan Facebook sentiasa update platform mereka. Boleh dikatakan setiap minggu pasti akan ada benda baru yang Facebook buat kan?
Jadi, tips ringkas yang saya nak rekemenkan anda dalam topik ini adalah, anda kena sentiasa up to date atau alert dengan perubahan yang dilakukan oleh setiap media sosial terutama sekali kalau di Malaysia ni Facebook dan juga Instagram.
Sebab zaman sekarang ni, kalau anda terlepas walaupun hanya beberapa minit dengan perubahan yang ada di media sosial, pesaing anda akan terus tinggalkan anda 'tanpa notis'.. 😀
Macam mana cara nak sentiasa kekal up to date tu?
Join group-group berbayar atau percuma di Facebook khususnya yang berkaitan dengan topik-topik yang kita mahu sentiasa dapat tau perubahan-perubahan terkini.
Sebagai contoh, kami di Shopievo sediakan group freemium di Facebook khas untuk usahawan online produk fizikal yang mahu belajar cara bangunkan kedai eCommerce sendiri.
Komuniti dalam group percuma SHOPIEVO juga akan kongsikan tips- tips berkaitan dengan pemasaran terkini supaya ahli-ahlinya sentiasa up to date dengan sekeliling dan tidak ditinggalkan oleh pesaing.
Dah join group Geng Shopievo kami? Jom klik kat sini: Join Geng Shopievo Hari Ini