Hai! Rasanya masih belum terlambat untuk saya tulis artikel berkaitan fungsi terbaru yang dilancarkan untuk Instagram baru-baru ni. Pada 20 Jun 2018 yang lepas, Instagram lancarkan satu fungsi terbaru untuk aplikasi tersebut iaitu IGTV. Anda boleh tengok video pelancaran tu kat sini.
Apa Itu IGTV?
IGTV ataupun 'Instagram TV' adalah satu fungsi dan aplikasi baru dari Instagram untuk tengok video mudah alih (mobile video) dengan durasi yang lebih panjang dari video biasa kat Instagram. Tujuan Instagram wujudkan IGTV adalah untuk berkembang seiring dengan predaran zaman. Kini, orang kurang menonton TV dan lebih suka menonton video digital.
Anda boleh terus gunakan fungsi IGTV ni kat Instagram anda (pastikan anda update aplikasi Instagram). Atau anda boleh download dan install aplikasi stand-alone IGTV ke fon anda dari Google Play Store untuk tengok video-video dari akaun Instagram yang anda follow dan yang tengah trending.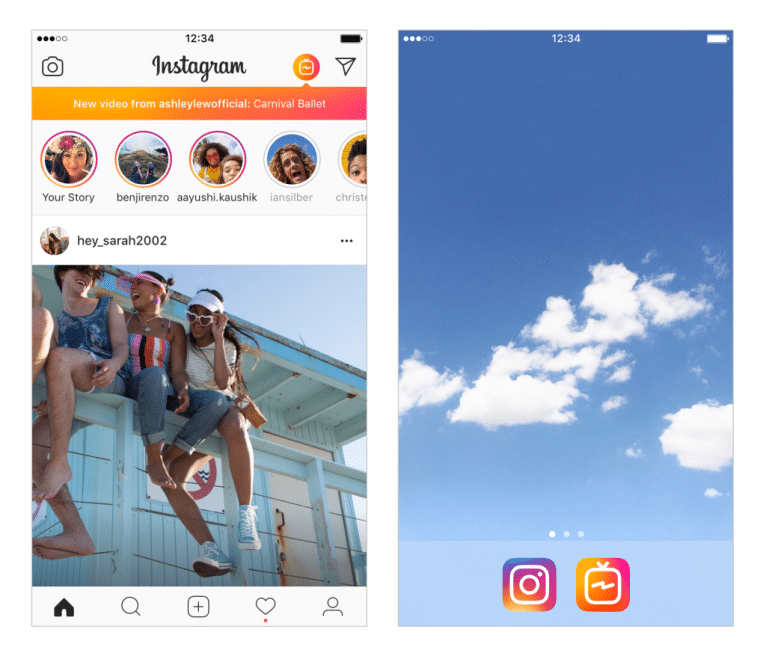 Video-video kat IGTV sangat berbeza daripada video-video biasa kat akaun-akaun Instagram yang pernah anda tengok. Video-video kat IGTV fokus untuk pengguna yang suka tengok video melalui fon. Jadi, format video adalah vertical full-screen.
Tambahan lagi, video-video kat IGTV tak terhad kepada durasi 60 saat. Malah, panjang video boleh mencecah sehingga 1 jam. Orang yang dah biasa 'hidup' kat Instagram ni mesti senang nak biasakan dengan fungsi IGTV ni sebab sebelum ni Instagram dan 'ajar' diorang rakam dan upload video untuk Instagram Stories.
Instagram buat fungsi IGTV sama macam kita tengok TV. Anda terus boleh tengok video-video dari pelbagai channel yang anda follow sebaik sahaja anda bukak aplikasi IGTV. Macam biasa, anda boleh like, komen dan share video tersebut ke kengkawan melalui Instagram Direct Messaging.
Anda jugak boleh swipe up untuk terokai banyak lagi video kat dalam kategori 'For You', 'Following', 'Popular' dan 'Continue Watching'. Bila orang yang anda follow post video baru kat IGTV, anda akan dapat notification.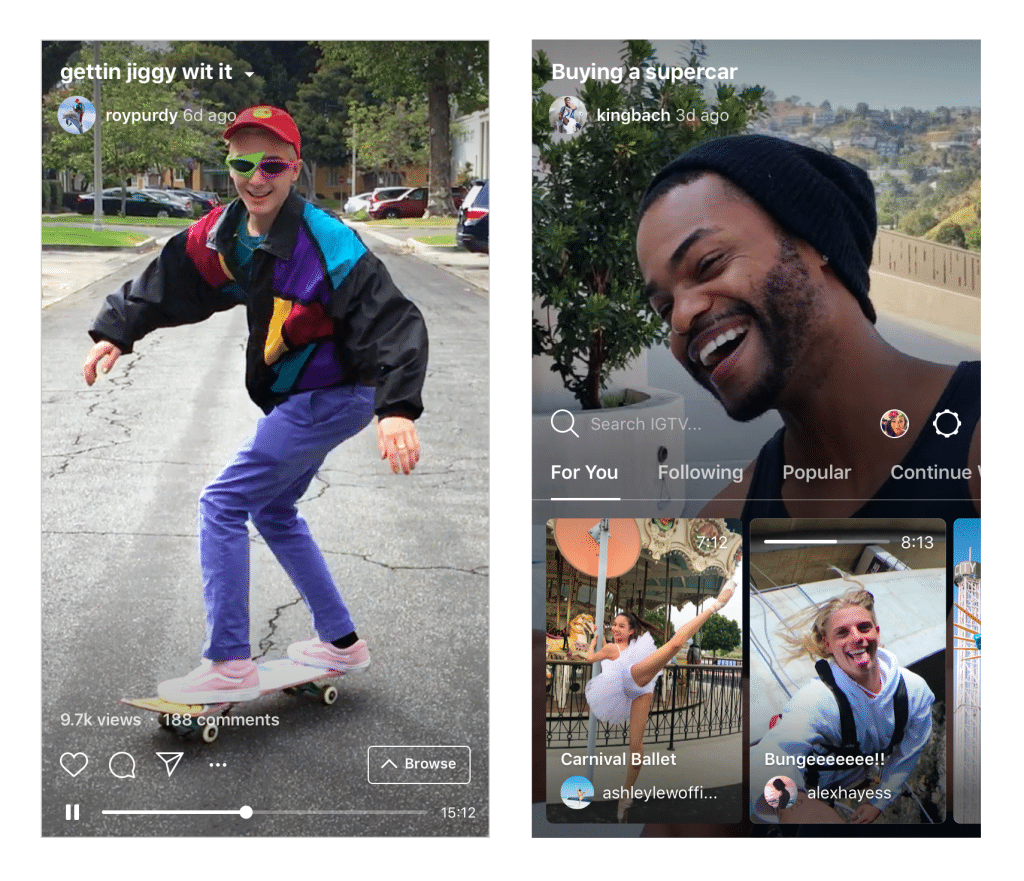 Kalau anda bosan dengan video yang tengah play, anda cuma perlu swipe ke tepi je untuk tengok video yang lain pulak. Nak tengok banyak lagi video? Swipe ke atas untuk search video dan buat carian berdasarkan kategori.
Sama macam tengok TV jugak, IGTV pun ada 'channel'. Tapi kat IGTV, semua pengguna Instagram boleh buat channel sendiri, huhu. Kalau anda nak buat video-video berkaitan bisnes anda dalam IGTV, anda cuma perlu Create Channel sahaje.
Bila anda follow akaun Instagram yang ada channel IGTV, video-video diorang akan keluar dalam IGTV anda.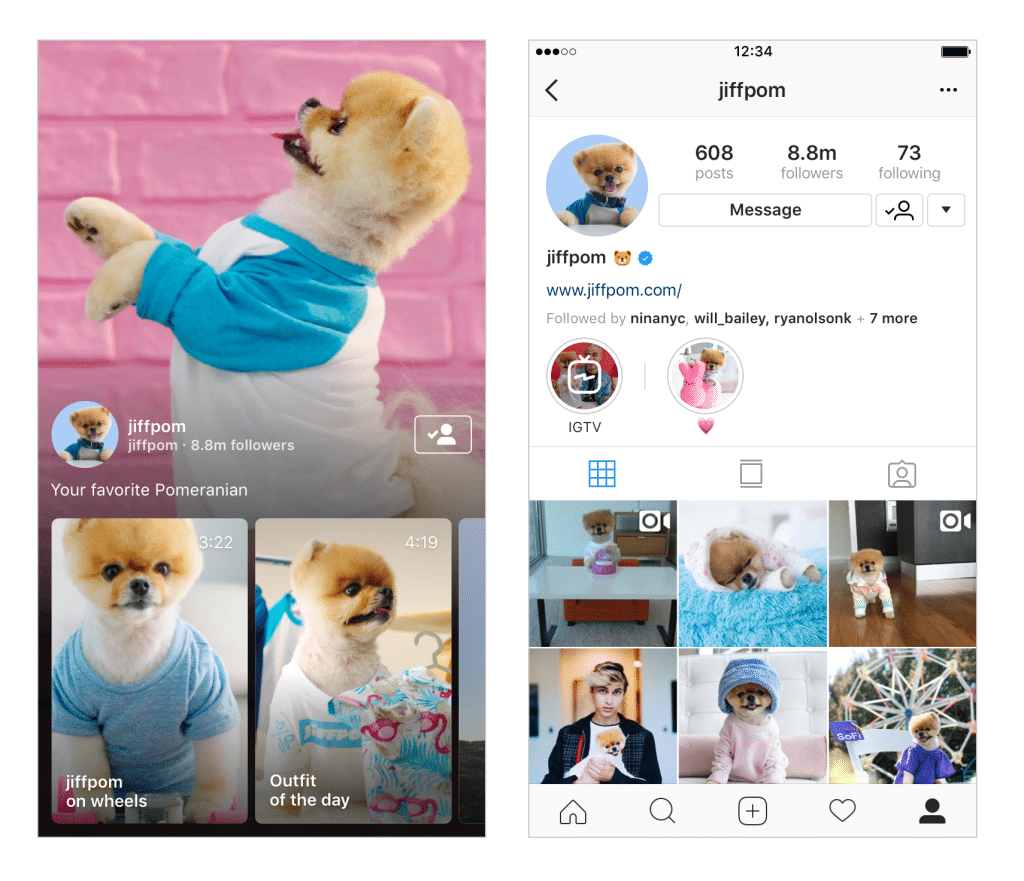 Cara Nak Buat Channel IGTV Untuk Bisnes Anda
Sebelum anda boleh upload video-video berkaitan bisnes anda ke IGTV, anda perlu create dulu channel IGTV untuk bisnes anda. Caranya mudah je. Anda cuma perlu guna akaun Instagram anda sahaje.
1. Bukak aplikasi Instagram.
2. Klik pada icon IGTV.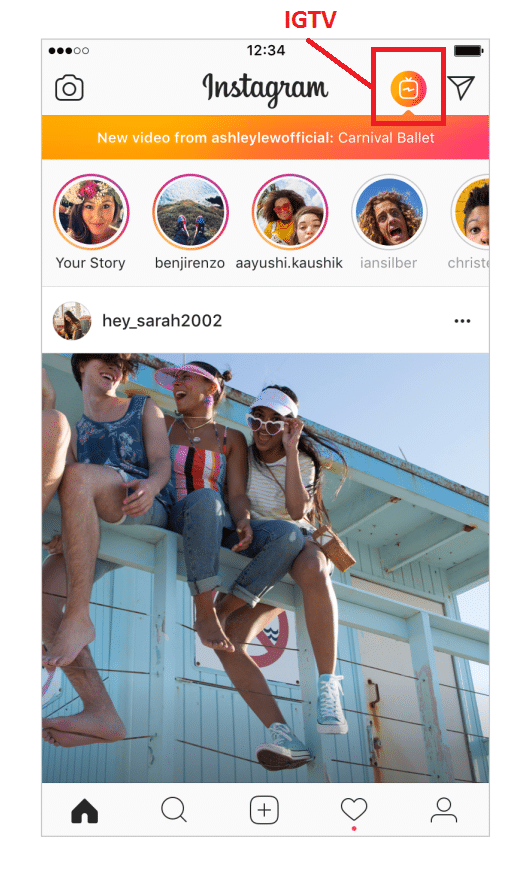 3. Bila anda dah masuk ke IGTV, klik pada icon Setting. Dan klik 'Create Channel'.
4. Itu sahaje! Anda dah siap buat channel IGTV untuk bisnes anda kat Instagram! Untuk upload video ke IGTV, anda klik pada icon logo Instagram anda, pilih video, tulis tajuk dan tambah description dengan relevan keyword supaya orang senang nak jumpa video anda kat IGTV kalau diorang buat carian menggunakan keyword tertentu.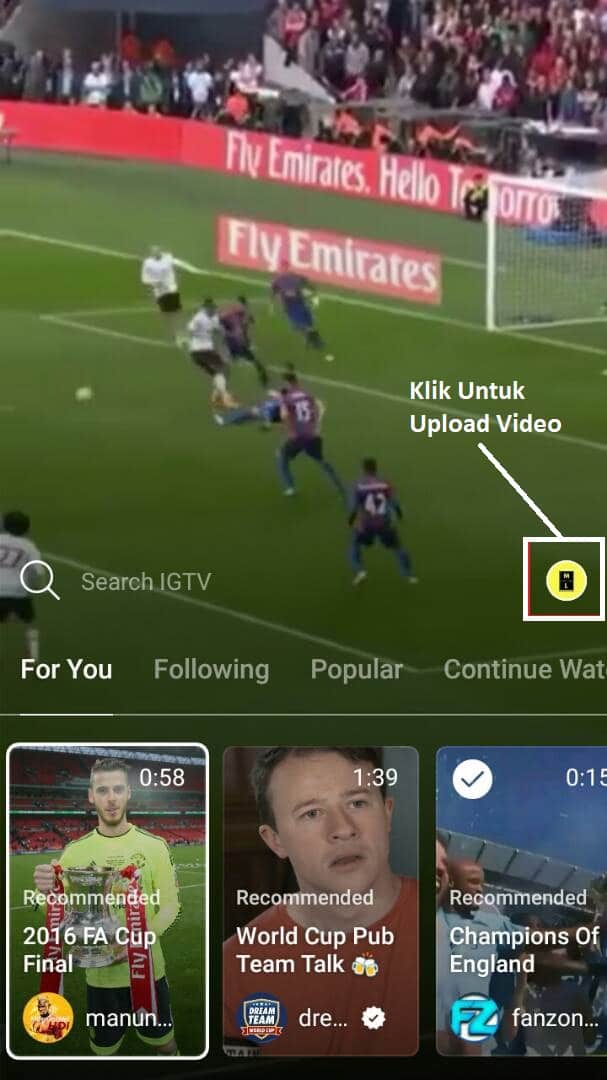 Manfaat IGTV Untuk Usahawan
Berikut adalah beberapa manfaat IGTV untuk usahawan…
1. Mungkin Akan Ada IGTV Ads! – Manfaat IGTV Untuk Usahawan
Berdasarkan artikel dari Business Insider, CEO Instagram Kevin Systrom bagitahu yang buat masa ni IGTV belum lagi ada fungsi iklan untuk entiti bisnes, tapi diorang pasti akan buat nanti, "There will be a way for creators to make a living". Jadi, mungkin nanti kita akan ada IGTV Ads pulak! Huhu.
2. Berhubung Dengan Followers Di Instagram! – Manfaat IGTV Untuk Usahawan
Buat masa sekarang, anda sebagai usahawan boleh ambil peluang gunakan IGTV untuk post video yang lebih panjang (lebih dari 1 minit) berkaitan bisnes anda. Jadi, anda ada kebebasan untuk tarik perhatian followers kat Instagram dan cari followers baru.
Anda boleh gunakan IGTV sebagai content untuk berhubung dengan followers bisnes anda kat Instagram. Mungkin dengan penceritaan yang lebih mendalam sebab peluang buat video yang lebih lama.  Tunjukkan cerita berkaitan bisnes anda dari sudut lain dan bukan hanya pasal produk je!
3. Anda Boleh Tambah Link Pada Video IGTV! – Manfaat IGTV Untuk Usahawan
Bagi saya, inilah fungsi yang berguna untuk usahawan yang guna Instagram untuk tujuan bisnes lebih-lebih lagi usahawan e-Commerce macam kita. Kita boleh tambah link kat bahagian description video IGTV!
Kalau sebelum ni, susah kita nak bawak followers dan audience kat Instagram ke satu halaman landing page yang lain sebab kita hanya boleh letak satu link iaitu kat bahagian bio akaun Instagram kita. Kalau kita letak link kat post gambar atau video Instagram kita, orang tak boleh klik.
Tapi kat IGTV, followers dan audience boleh klik pada link yang anda letak kat bahagian description video IGTV dan mereka akan dibawa ke halaman landing page yang anda mahukan.
Kesimpulan Fungsi IGTV Dan Manfaatnya Untuk Usahawan
Instagram adalah tempat untuk pengguna berhubung dengan orang yang berikan diorang inspirasi, ilmu dan jugak entertainment. Instagram jugak adalah tempat untuk pengguna berhubung dengan entiti bisnes yang diorang follow.
Dengan adanya fungsi IGTV ni, anda boleh ambil peluang untuk berhubung dengan followers bisnes anda kat Instagram dengan video-video yang menarik. Mungkin cerita atau apa sahaja berkaitan bisnes anda dari sudut yang lain daripada produk yang anda jual.
Tambahan lagi, dengan adanya fungsi clickable link yang anda boleh letak kat bahagian decription video IGTV, anda boleh rancang strategi untuk tarik followers dan audience Intagram anda untuk ke halaman landing page produk menggunakan IGTV! Woot woot!
.